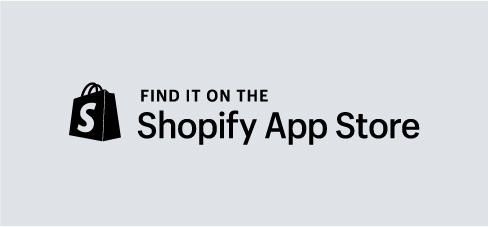 Best Apps For Growing Your Shopify Online Store
Best apps for shopify
Introduction
Shopify is a great way to start an online store, but it does require a little bit of setup. And that's where apps come in: they're like extensions for your Shopify store, but they make it easier to use and get more out of the platform. Here are some of our favorites!
Best email marketing app for shopify
There are several reputable email marketing apps available for Shopify, each offering unique features and functionalities. The best email marketing app for your Shopify store will depend on your specific needs and preferences. Here are some popular options to consider:
Klaviyo: Klaviyo is a popular email marketing platform designed specifically for ecommerce businesses. It offers advanced segmentation, automation, and personalization features to create targeted and effective email campaigns. Klaviyo is the ESP
Mailchimp: Mailchimp is a well-known email marketing platform that integrates seamlessly with Shopify. It provides a user-friendly interface, customizable templates, automation features, and in-depth analytics.
Omnisend: Omnisend is a marketing automation platform tailored for ecommerce businesses. It offers pre-built automation workflows, responsive email templates, segmentation options, and supports various channels like email, SMS, and push notifications.
Campaign Monitor: Campaign Monitor is an intuitive email marketing platform with drag-and-drop email builders, automation tools, A/B testing capabilities, and robust analytics to measure campaign performance.
Privy: Privy specializes in email marketing and conversion rate optimization. It offers pop-ups, banners, and other tools to capture email addresses, as well as email automation features for targeted campaigns.
When choosing an email marketing app, consider factors such as your budget, the complexity of your email marketing needs, integration capabilities, customer support, and the specific features that align with your business goals. It's also beneficial to read reviews, compare pricing plans, and explore the available documentation and resources for each app to make an informed decision.
Best page builder app for shopify
A page builder is a program that allows you to create and edit your store's pages. Page builders are typically drag-and-drop, so it's easy to rearrange elements on your website without having to know any code or HTML.
Shopify comes with its own in-house page builder (called Shopify Flow). However, if you want more flexibility and control over your site's design, we recommend choosing an alternative like Beaver Builder, PageFly or Visual Composer. These third-party apps offer more options than Shopify Flow does--and they're also more affordable than hiring a developer! 
By far our top recommendation to help build your online is Smart Themes…this company creative combines a lot of different app features all-in-one spot. We changed our theme to Smart Themes and saw our site speed go from 19 to 40 on Mobile and from 64 to 89 on Desktop, and this lead to a 10% increase in CVR%, a drop in Exit rate from 44% to 35%, and an improvement in SEO scores on our SEM Rush dashboard.
Best analytics apps for shopify
Google Analytics

Conversific Profit Analytics (we use this at CustomBoxes.io for benchmarking)

Mixpanel

Intercom (if you use a chat app)

DeltaDNA, a performance tracking and analytics tool for Shopify stores that tracks conversions, revenue and more.
Analytics are an important part of running your business, so it's worth paying attention to which apps work best for you and how they integrate with the other programs you use in your business.
Best online chat app for shopify
There are many options out there, but the best online chat app for Shopify is Gorgias. It's affordable to use and comes with all the features you need to set up a live chat feature on your website. You can also integrate it with other apps like LiveChat or Intercom if you want to add more functionality later on. That said, it might be better to wait on a chat that is AI enabled, so we are using Shopify's out of the box chat feature for now.
Best shipping app for shopify
One of the most important things to consider when you're shopping for an app is whether or not it will integrate with your existing Shopify store. If you're looking for an app that can fulfill orders and manage shipments within your ecommerce platform, then ShipStation Intuitive Shipping is a great option. This platform allows users to connect all of their carriers into one place so that they can easily manage all aspects of shipping from one central dashboard.
They also have a free trial period where you can test out all features before committing long-term--a nice touch! The Professional tier includes everything from basic order fulfillment features like labels printing and shipping rate optimization tools up through advanced features like international customs clearance assistance, automated return processing and tracking updates sent via email or text message alerts when an order has been shipped (or if there are any issues).
Tons of apps to help you get the most out of your shopify store
Shopify apps are an integral part of your online store's success. They can help you get more sales, create better customer experiences, and save time on tasks that would otherwise be tedious or difficult to do manually. Some of our other favorite apps are: 
In this guide we'll talk about some of the best Shopify apps for businesses at all stages of their life cycle (from startups and small businesses to established enterprises). We'll also cover how to install each app so that it works seamlessly with your site!
Conclusion
With so many apps to choose from, it can be hard to decide which one is best for your business. We hope that this list has given you some ideas and inspiration for how to use them. Remember: don't get overwhelmed by the number of options--just pick one or two at first and see how they work out!