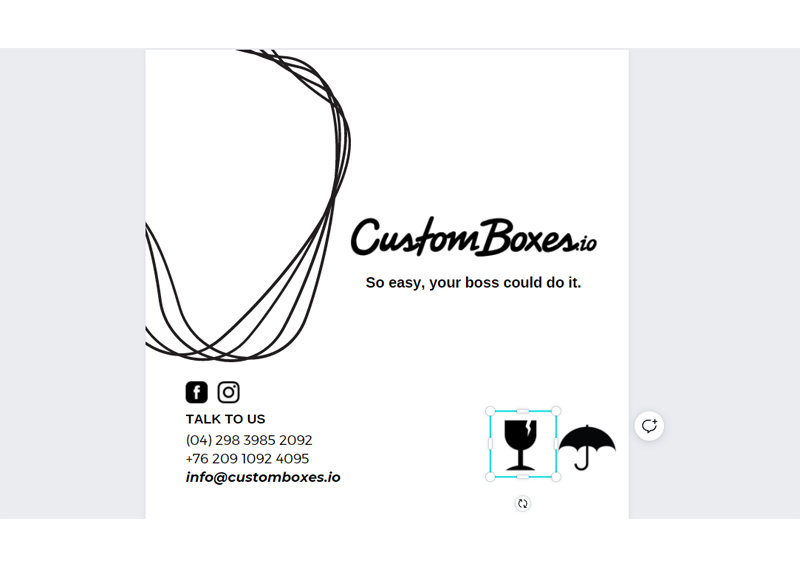 How to Customize a Shipping Box in Five Minutes
No designer on staff? Next meeting in 10 minutes? You can create a quick shipping box design for your organization in
as little as 5 minutes
. With the power of
Canva's
 flexible builder, use your own branding to design for your shipping packaging in just minutes. Add some oomph to your shipping box journey and get started today with CustomBoxes and Canva.
Watch this tutorial for using mobile to create a box design in less than 5 minutes. 


Step 1 Open a Canva account
Upgrading to a Pro account is way more affordable than even the most basic Adobe subscription and will likely do most of your design chores for you. It's easy to manage your brand and brand assets all in one place, making it easier to work on both desktop and mobile - something we find delightful. If you are interested in being able to design and customize your boxes (or any marketing asset) while on the go, Canva's app is easy to use and has many of the same whiz bang features of the desktop site's library and designer.
Step 2 Add your assets
Complete your brand library in minutes with easy uploads and folder organization for all of your branding materials. Your logo, social media icons,  value messaging and icons can be stored here and easily accessible while you're designing your shipping box.
Step 3 Start your box
From Canva's home page, choose "Custom size" in the top right corner of the search banner. If you know what size box you need, reduce the canvas size down by 0.5 inches - so if you are designing for a 6x6x6 inch box, your canvas design would be 5.5 inch by 5.5 inch. Be sure you are adjusting "inches" instead of "pixels" in the drop down to the right.

Step 4 Start designing
Follow along with the video below to add icons, messaging and your logo to your box design, or click through the guided tutorial Canva provides on launching the designer. Keep in mind that designs created for CustomBoxes.io should follow our design guidelines for best results.

If your logo files and graphics are already loaded into Canva, it can definitely take less than five minutes to create a high-performing design for your boxes. Exploring Canva's rich library of shipping box graphics and elements can be a rabbit hole of opportunities and may find yourself spending much longer checking out all of the options available. Still want some help with your designs and preparing your artwork for printing? Contact our designers for assistance.

Step 5 Download and Upload
Download a 3x .png file with a transparent background.




Open up CustomBoxes.io and scroll down to the "Choose an Image" button, add your .png file. Select your box size and quantities, then add to cart for a one-time purchase or choose a subscription to your custom box.

You will be able to preview your uploaded artwork to ensure the correct file was uploaded. At this time, we do not currently have an on-box preview available.




And that's it! You've created a custom shipping box for your organization quicker than your stand-up meeting - well done! Want access to great icons like the ones featured in this tutorial, more tips and exclusive deals for your shipping box design? Sign up today to get all of that and more for your organization.