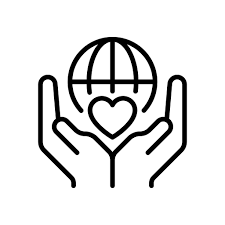 CustomBoxes.io: Your Affordable Solution for Custom Boxes with Logo for Non-Profits
For non-profit organizations, effective branding and professional presentation are essential for conveying their message and attracting support. Custom packaging with a logo not only adds a touch of professionalism but also helps create a lasting impact. When it comes to finding affordable custom boxes with a logo for non-profits, CustomBoxes.io emerges as the ultimate solution. With a wide range of customization options, competitive pricing, and exceptional customer service, CustomBoxes.io stands as the go-to online store for non-profits seeking high-quality packaging solutions. In this article, we will explore why CustomBoxes.io is the preferred choice for affordable and customized packaging tailored to the unique needs of non-profit organizations.

Affordable Customization Options:

CustomBoxes.io understands the budget constraints that non-profit organizations often face. They offer affordable custom boxes with a logo, ensuring that you can create professional packaging without compromising on quality or customization. Whether you need custom boxes for promotional materials, fundraising campaigns, or event giveaways, CustomBoxes.io provides cost-effective solutions that fit within your budget.

Extensive Range of Customization Choices:

When it comes to custom boxes with a logo for non-profits, CustomBoxes.io offers an extensive range of customization options. From selecting the box dimensions, materials, and finishing touches to incorporating your organization's logo and branding elements, CustomBoxes.io ensures that your custom boxes are tailored to your exact requirements. Whether you need compartments for brochures and informational materials or specific packaging designs for merchandise, CustomBoxes.io can accommodate your needs with precision and attention to detail.

High-Quality Materials for Secure Delivery:

CustomBoxes.io prioritizes the safety and protection of your non-profit materials during delivery. They use high-quality materials that are durable and sturdy, ensuring that your items remain secure and intact throughout the shipping process. With CustomBoxes.io, you can trust that your custom boxes are not only visually appealing but also built to withstand the rigors of transportation, safeguarding your important materials.

Professional Branding with Custom Logo Boxes:

Building brand recognition is crucial for non-profit organizations. CustomBoxes.io specializes in creating custom logo for shipping that elevate your organization's branding efforts. Through advanced printing technology and meticulous attention to detail, CustomBoxes.io ensures that your logo is accurately replicated with vibrant colors and sharp graphics. Custom logo boxes from CustomBoxes.io leave a lasting impression on your supporters and stakeholders, reinforcing your organization's identity and mission.

Exceptional Customer Service:

CustomBoxes.io prides itself on providing exceptional customer service to non-profit organizations. Our dedicated team of professionals is available to assist you throughout the ordering process. Whether you have questions regarding customization options, need guidance on materials, or require any other assistance, the customer service team at CustomBoxes.io is committed to providing prompt and personalized support. They understand the unique needs of non-profits and are dedicated to ensuring your satisfaction and success.
Efficient Box Production and Fast Delivery:

CustomBoxes.io values efficiency and timely delivery. Our streamlined production process ensures that your custom boxes are manufactured promptly, meeting your specific deadlines. With fast delivery options, CustomBoxes.io ensures that your custom logo boxes or custom shipping boxes are delivered to your desired location quickly and reliably. This allows you to focus on your non-profit activities while having the peace of mind that your packaging needs are being efficiently taken care of.

Conclusion:

CustomBoxes.io stands out as the affordable and reliable solution for custom boxes with a logo for non-profit organizations. With our competitive pricing, extensive customization options, high-quality materials, efficient production process, and exceptional customer service, CustomBoxes.io offers comprehensive packaging solutions that enhance your organization's branding and protect your materials. Trust CustomBoxes.io to deliver the perfect custom boxes that reflect your non-profit's identity while effectively conveying your message to supporters and stakeholders